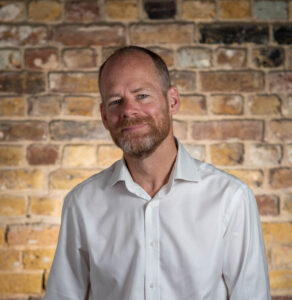 MARK HORN
MANAGING DIRECTOR
MSc Construction Refurbishment Management, B.Eng Civil Engineering
After training as a Civil Engineer, Mark worked for a major contractor focussing on large projects in the City of London. He then further developed his technical knowledge, working as a structural engineer, both in London and in the Czech Republic where he oversaw the complex refurbishment and conversion of an important heritage building on the Old Town Square, Prague.
Since joining Rooff in 1994 he has worked as a site based project manager, up to his current role as managing director. His broad experience in construction and real enthusiasm for buildings, both new and old, helps forge the direction of Rooff Limited. He remains actively involved in every project at Rooff and it is this detailed involvement of our top level staff that sets us apart from our competitors.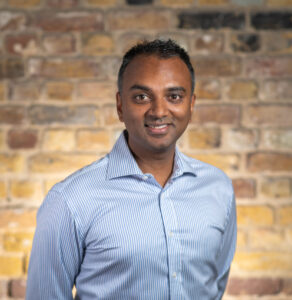 GAN HIRANI
OPERATIONS DIRECTOR
BSc Hons Construction and Surveying
Gan started with Rooff in 2003 as a Trainee Surveyor and quickly rose to the position of Senior Surveyor. During this time he has developed a strong commercial sense and an ability to manage construction finances with skill, professionalism and fairness. He has also gained a keen understanding of construction technology, design and detailing.
He is responsible for steering our work portfolio, tendering, staff resourcing, and reviewing our contracts.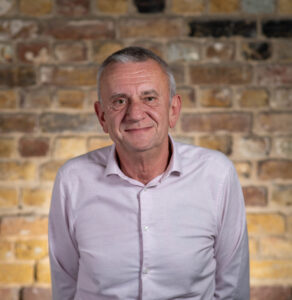 RON NICHOLLS
COMMERCIAL DIRECTOR
MCIPS
After starting his career in local authority, Ron then worked for a major building and civil engineering contractor in Essex. He was entirely responsible for all procurement carried out in the south east region. Ron joined Rooff in 1989 as a senior sub-contract buyer, specifically to be involved in their larger design and build projects. Ron progressed to the position of Chief Buyer, Purchasing Director and now the Commercial Director, being responsible for the commercial departments, plant and admin. Ron's considerable experience in procurement processes and knowledge of subcontracts is an important part of our business, as procuring the right subcontractors for the varied types of work we carry out is vital. He is actively involved in all of our projects from the initial tender submission to the receipt of making goods defects certificate. Ron also has the responsibility of overseeing ISO 9001:2015 Quality, ISO 14001:2015 Environmental and OHSAS ISO 45001:2018 Health and Safety accreditation's.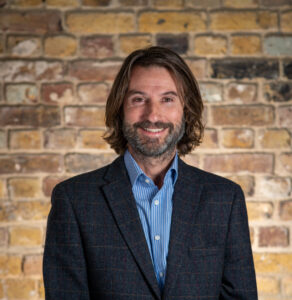 STEVE DRURY
DEVELOPMENT DIRECTOR
MBA (Construction & Real Estate), FCIOB
Steve manages two important sides of the firm, new business, through tendering and partnership opportunities and property development and investment.
Steve began a management apprenticeship with Rooff in 1985 and subsequently worked within Quantity Surveying, Contracts Management and Project Management, becoming a Director in 2005. With a keen interest in progressive training and professional career development, Steve also manages the firm`s management training programme and recently completed an MBA in Construction & Real Estate from The College of Estate Management via the OU and became a Fellow of the Chartered Institute of Building in November 2013.
With the organisations relocation to Barking, Steve has become active with local social and business issues, through his involvement with the London Borough of Barking and Dagenham`s Skills, Jobs and Enterprise Board and Borough inward investment initiatives. Steve remains actively involved in careers and skills advice for young people and stimulates appointments for local supply chains.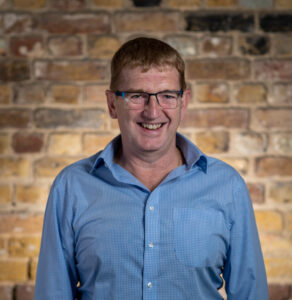 TONY PEARCE
CONSTRUCTION DIRECTOR
BSc Hons Building (Engineering and Management)
Tony joined Rooff in 1985 as a site manager after having completed a sandwich course at Brunel University. Tony has an in-depth industry knowledge which stems from his inquisitive nature. His broad experience in construction enables him to truly guide his project teams by advising on technical queries. Further to this, Tony becomes involved at an early stage to assist and simplify designs whilst, meeting the clients aspiration and architects intent.
Tony is responsible for overseeing the construction teams, pushing them forward to achieve the highest level of workmanship. Tony ensures his staff have the right training and health and safety guidance. He also oversees the projects to ensure programme and budgets are maintained. Over the years Tony has worked on a whole range of different schemes, having helped many clients achieve amazing results from severely challenging projects.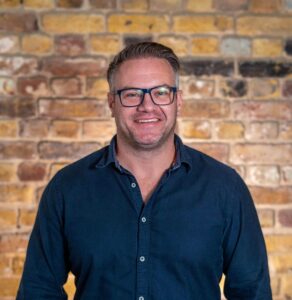 THOMAS EKERS
FINANCIAL DIRECTOR & COMPANY SECRETARY
FCCA
Tom joined us in the spring of 2020 as Financial Director and Company Secretary, following the retirement of John Pearson after 15 years of service. Tom is responsible for HR and IT as well as managing Company Finances.

He trained with Grant Thornton as an Audit Manager and in Forensic Investigation, and subsequently held a number of roles as Finance Director in tech industries.