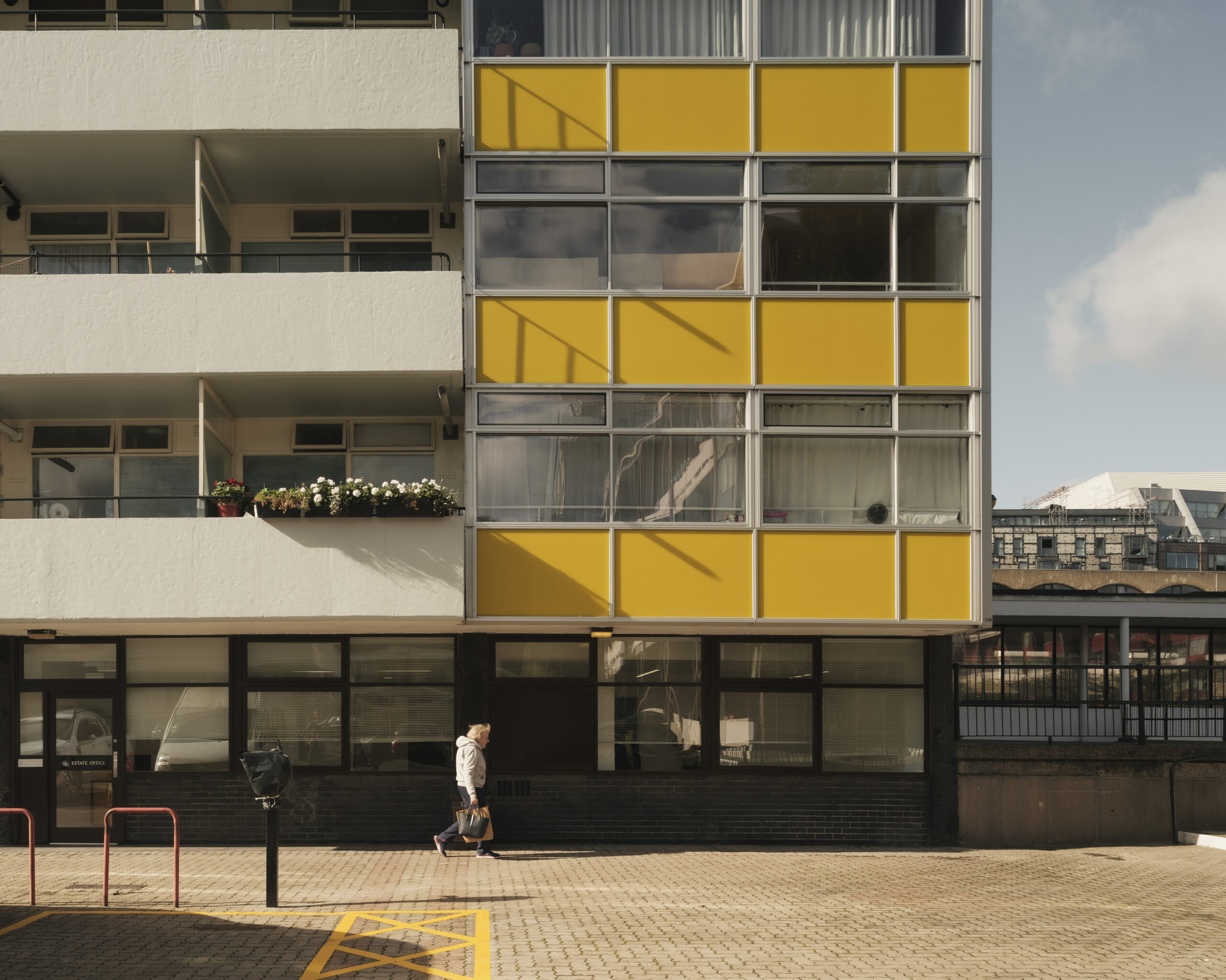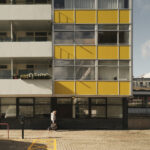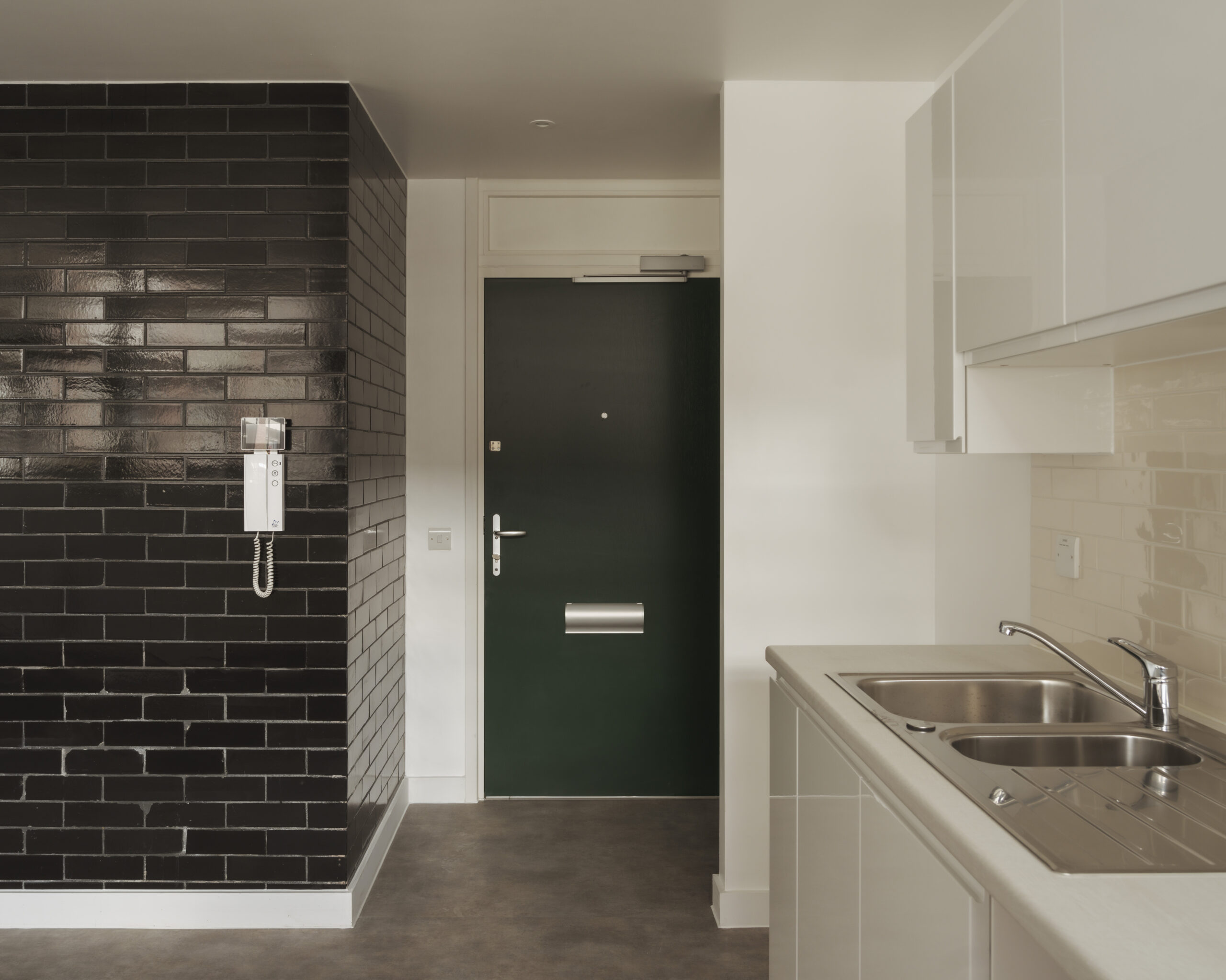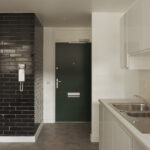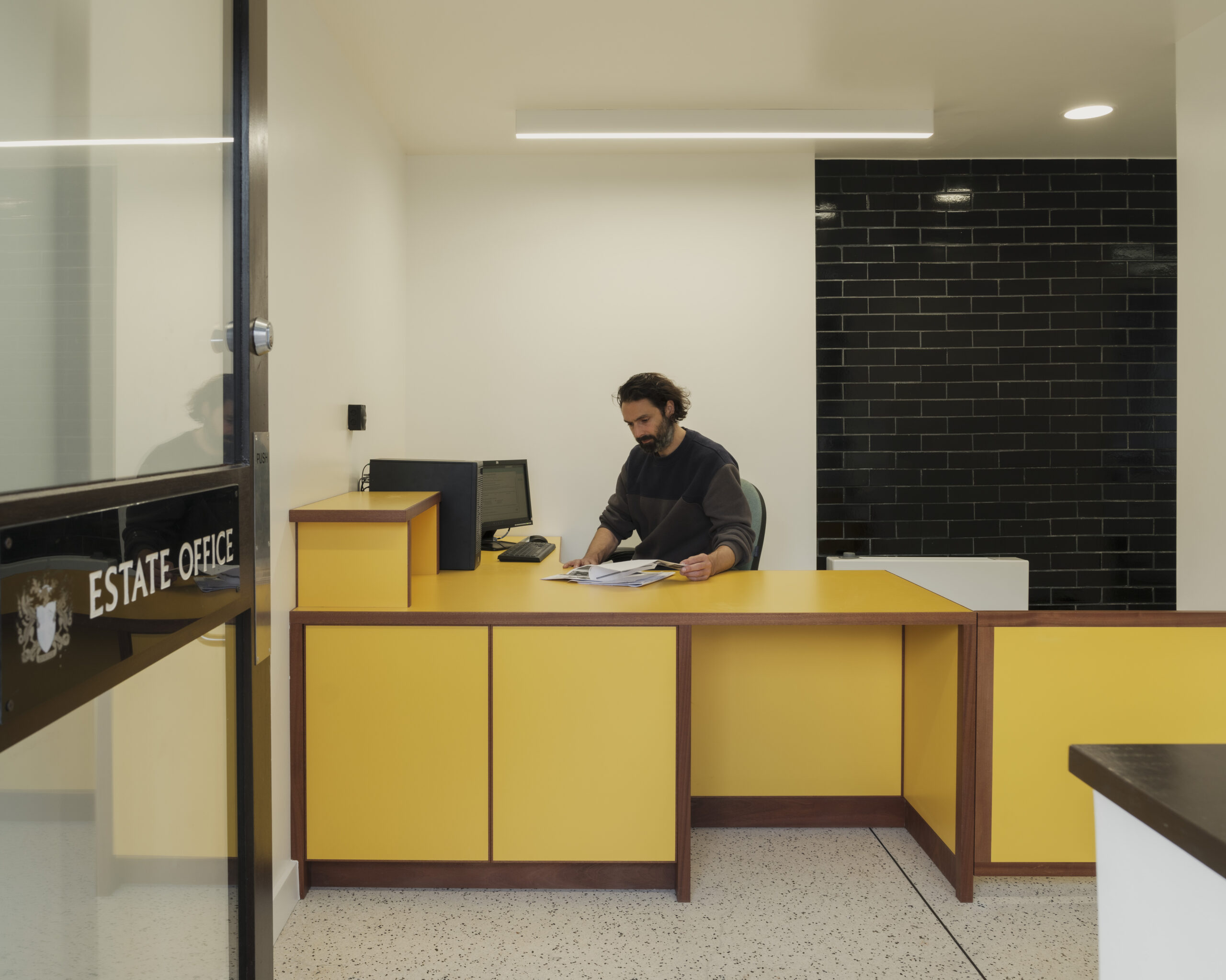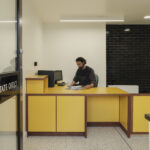 DESCRIPTION
Great Arthur House is an existing Grade II Listed 1950's 16-storey residential building in the Barbican, on part of the Golden Lane Estate. The building is owned and run by the City of London Corporation and was awarded a RIBA London & National Award in 2019 for being an influential post-war housing development.
Rooff were appointed to convert the existing ground floor estate office into two residential flats and a new estate office. A complete internal refurbishment was carried out which included new flooring, partitions, decorating and installation of new kitchens. The flats were designed and built as wheelchair friendly homes and included a ceiling hoist in the bathroom. The existing single glazed windows were re-glazed and upgraded. The refurbishment work was designed to remain in keeping with the original mid-century heritage design.
The work was carried out whilst the rest of the building was in full occupation and required regular liaison with the residents of Great Arthur House. This was achieved successfully by monthly newsletters, meet the contractor meetings and letters giving residents advance warning of upcoming works that may be disruptive. We also implemented dedicated noisy working hours which meant noisy works could only be carried out at certain times during the working day to minimise the disruption to the residents. 
CLIENT
The City of London Corporation 
ARCHITECT
Studio Partington
CONTRACT
JCT Standard with Quantities
VALUE
£500K