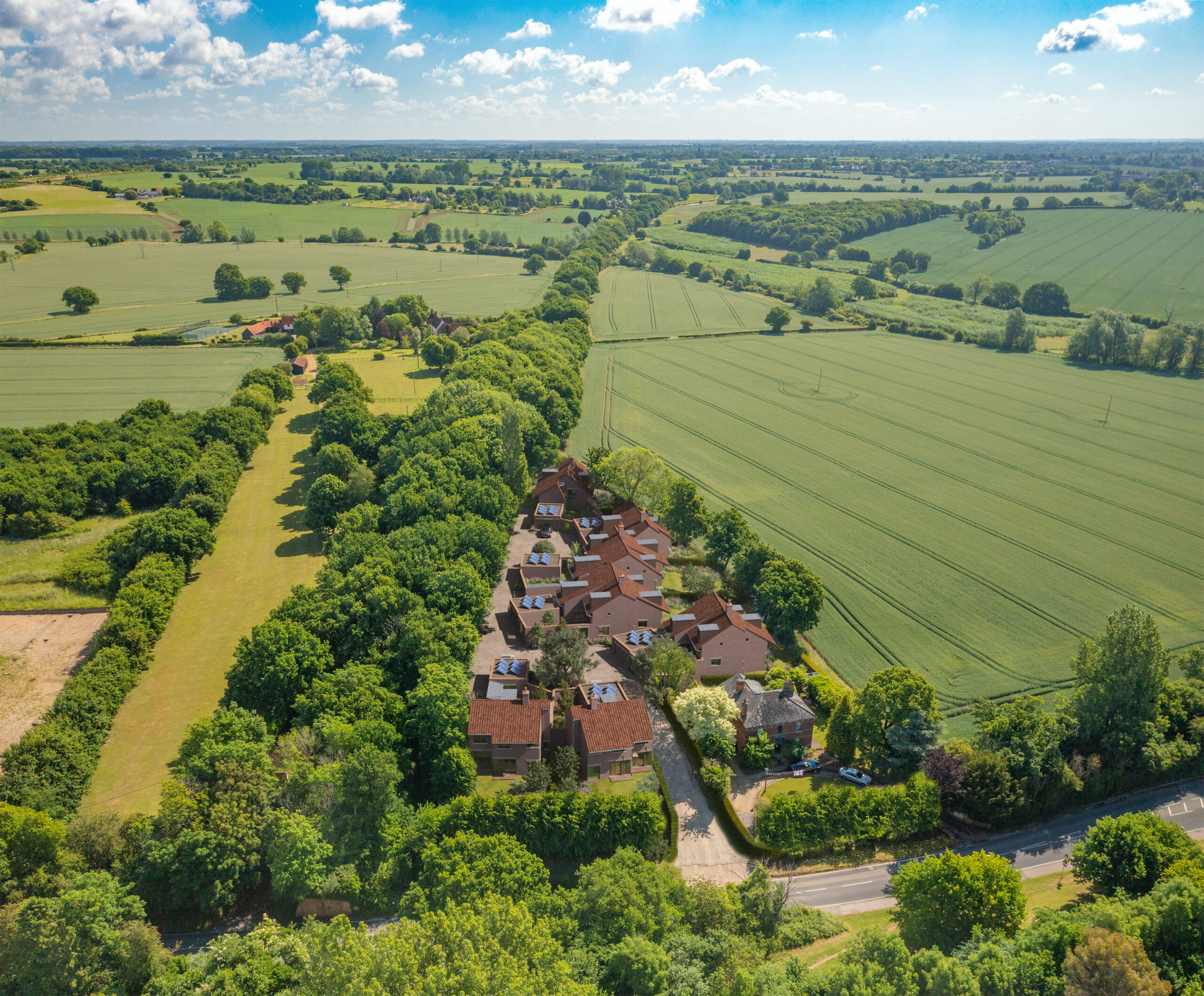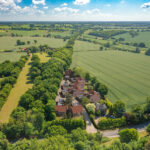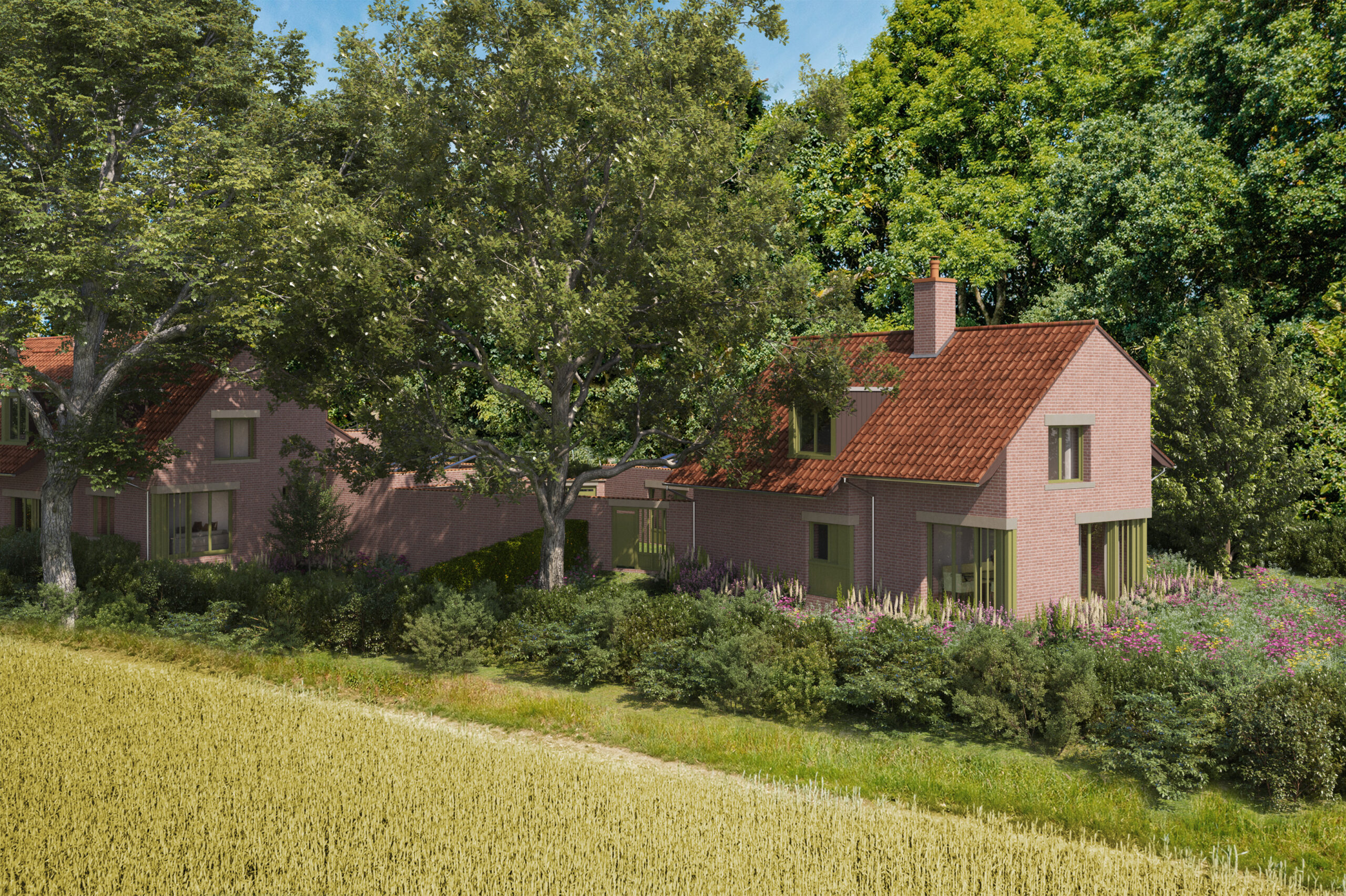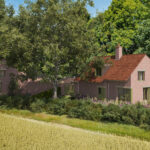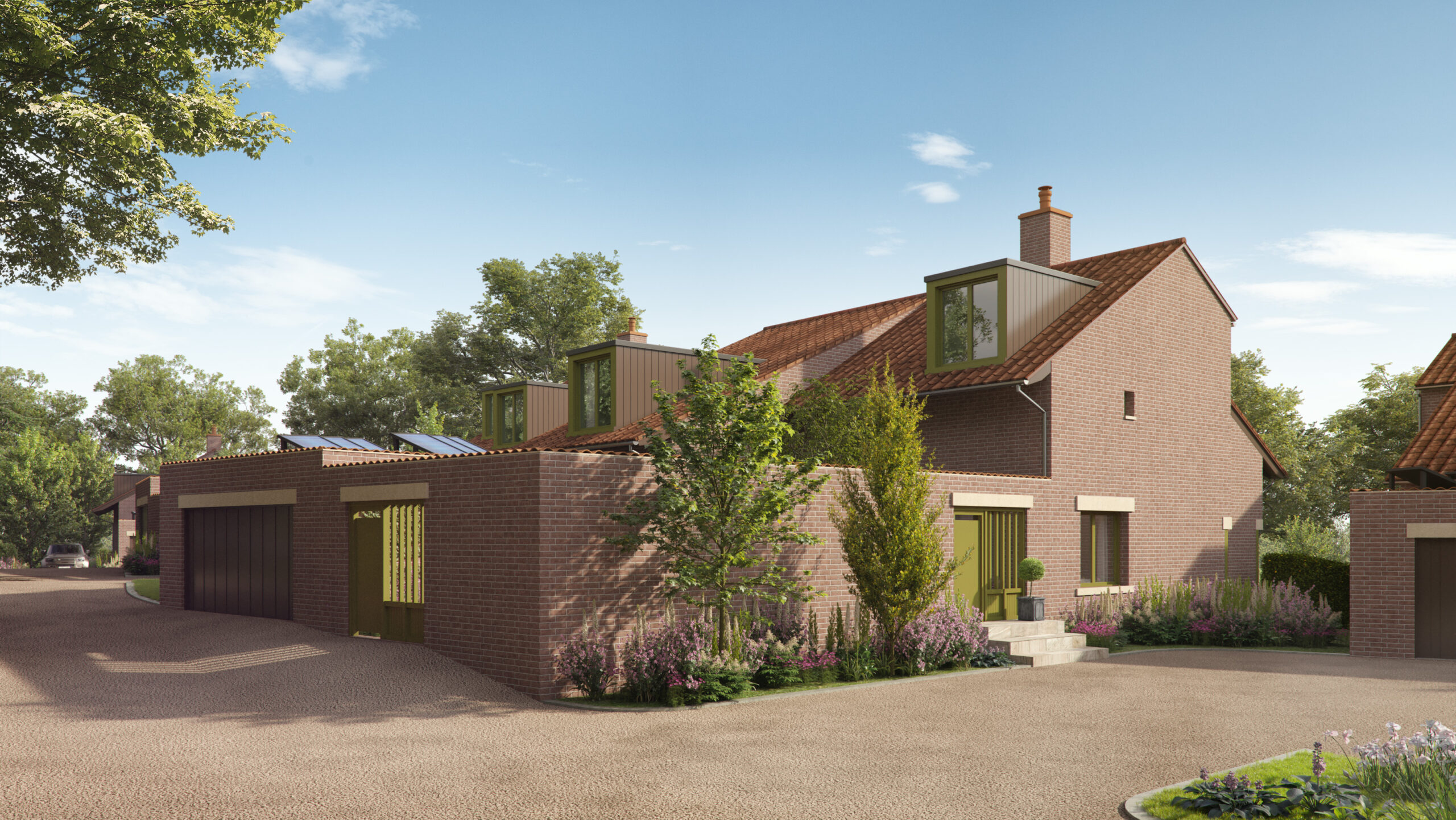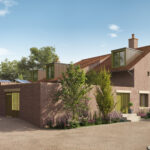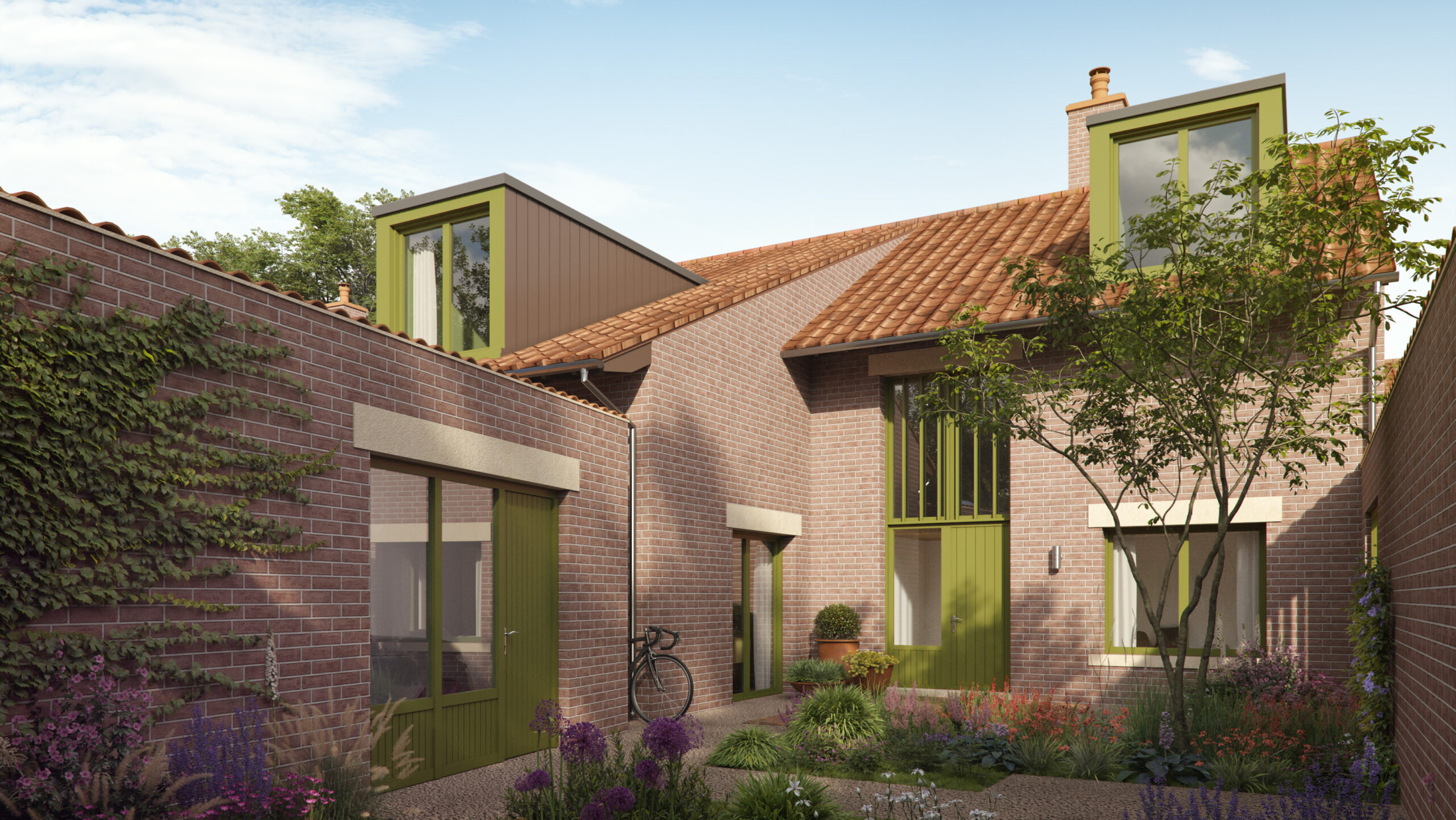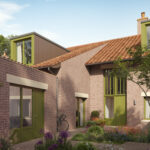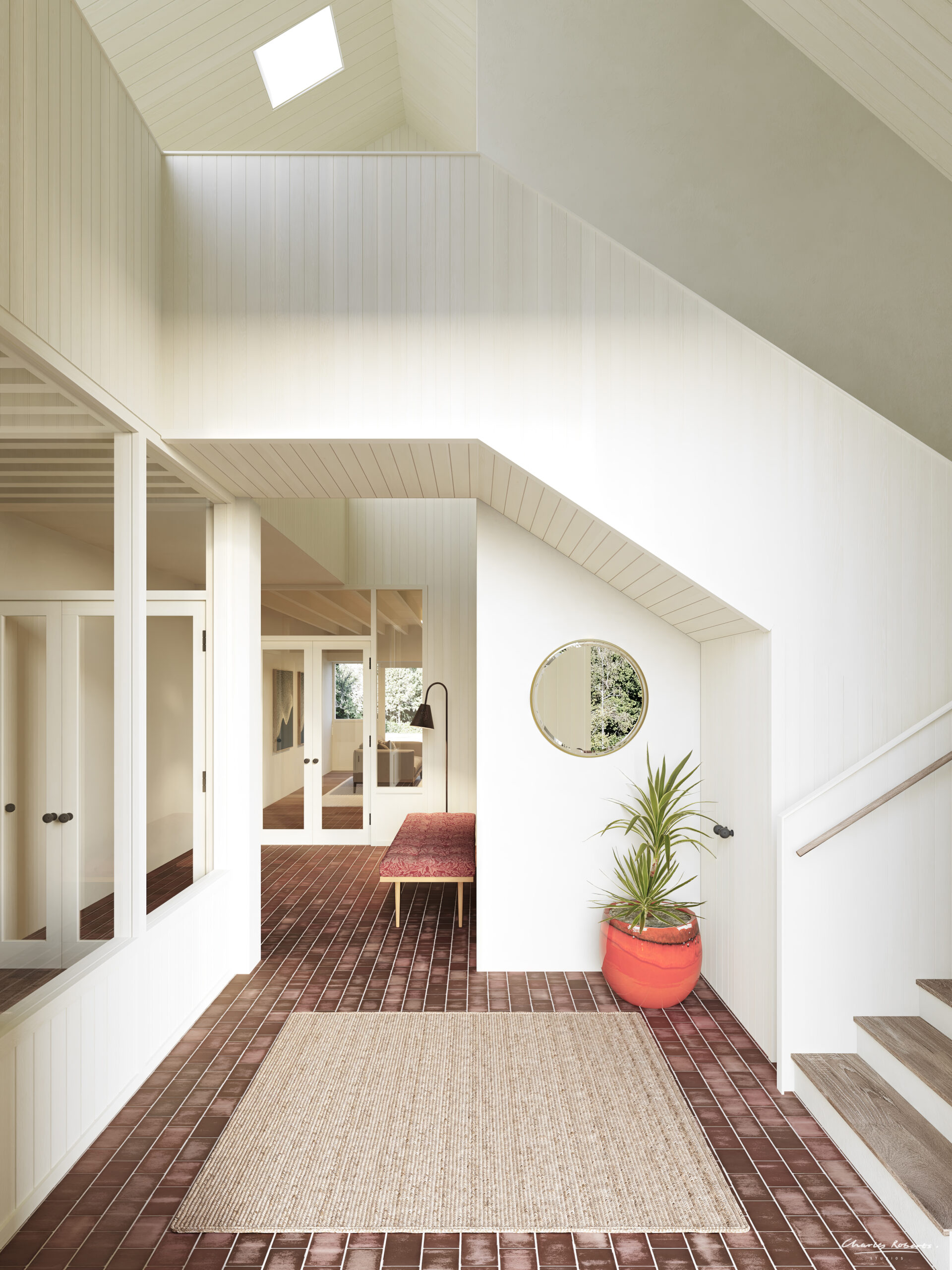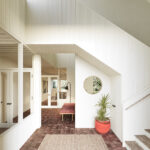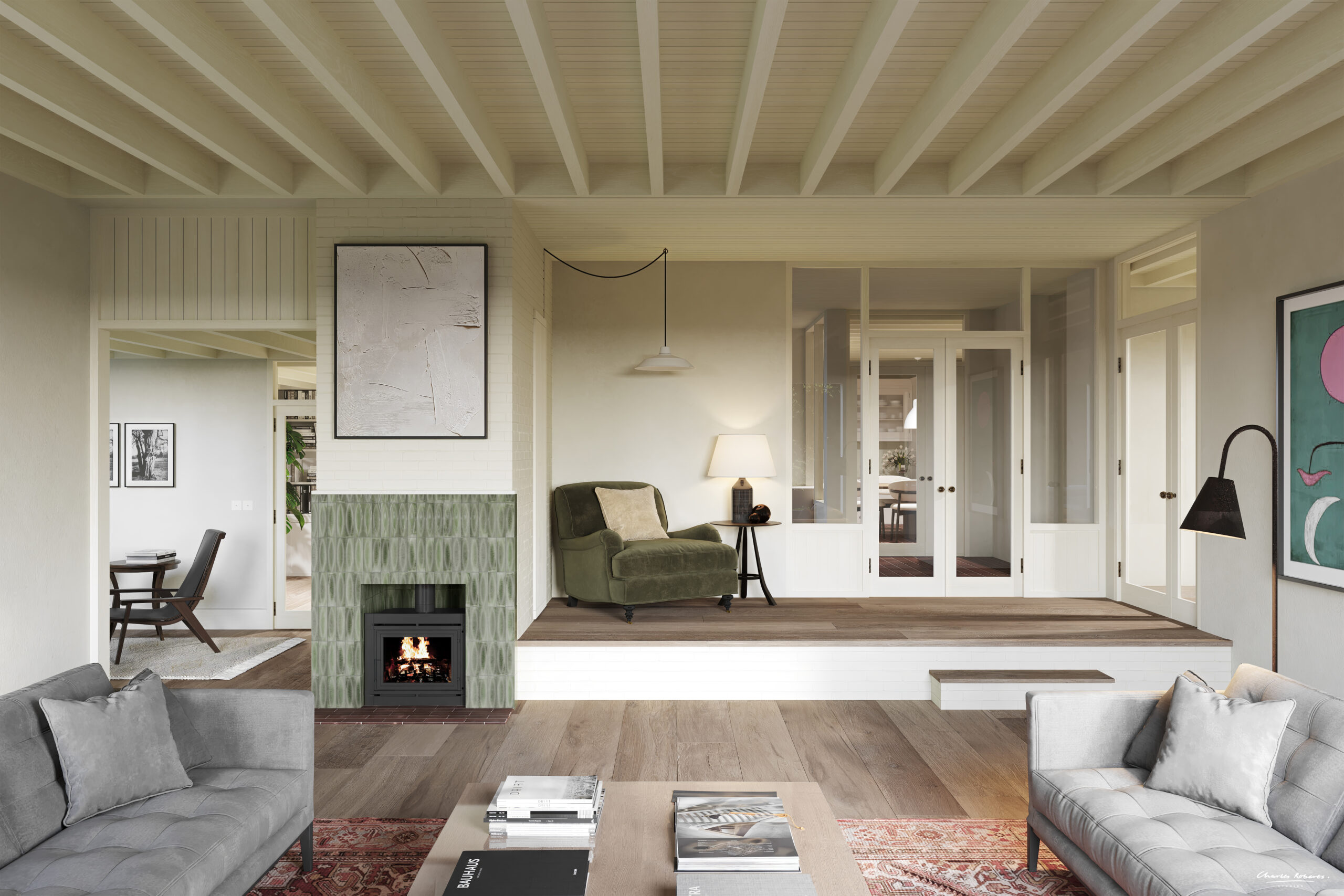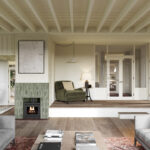 DESCRIPTION
A collection of seven uniquely designed family homes set in an enviable piece of Essex countryside, with outstanding views across an open valley towards Felsted village and school. We are delighted to be working with Sergison Bates Architects on this exciting property development for Rooff and look forward to completion in 2023.
The seven homes have been designed with modern living in mind yet set within a rural homestead configuration promoting privacy with shared security. The small collection of houses has been purposely designed around an existing mature Walnut tree, to maximise the benefits of the established countryside location with the adjacent Flitch Way Local nature reserve, which follows the line of the former Great Eastern Railway line running from Braintree to Bishops Stortford.
The house designs follow a traditional yet contemporary aesthetic incorporating enclosed courtyard front gardens, garages to hide cars with workshop space and landscaped external gardens and communal areas. Interior designs feature exposed floor joists, brickwork and glazed joinery screens, distributing light and separating individual rooms and spaces, invoking the best of the arts and craft design movement. Architectural detail has been a strong motivating factor and each property will delight with individual elements of design and material attention to detail. The houses themselves are complimented by a sympathetic landscaping design approach by Jonathan Cook Landscape Architects, taking inspiration from surrounding natural planting, which was a key factor in the scheme achieving detailed planning consent.
The homes have also been designed with energy efficiency and environmental performance at the heart of the design concept and will achieve an EPC Rating of A, setting an extremely high benchmark for new build housing, which we feel is completely appropriate for the current times. This is achieved through a highly insulated fabric first building approach, supported by air source heat pump technology, underfloor heating and photovoltaic panels providing renewable energy for each property.
CLIENT
Rooff Property LLP
ARCHITECT
Sergison Bates Architects
LANDSCAPE ARCHITECT
Jonathan Cook Landscape Architects
STRUCTURAL ENGINEER
Price & Myers
BUILDING SERVICES
Ritchie + Daffin