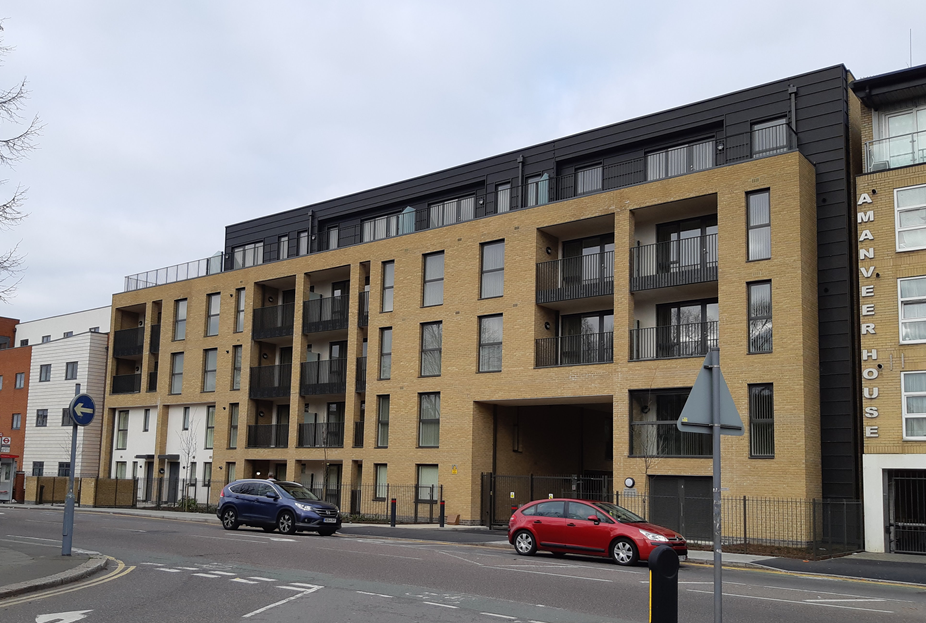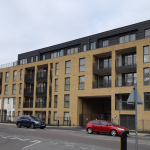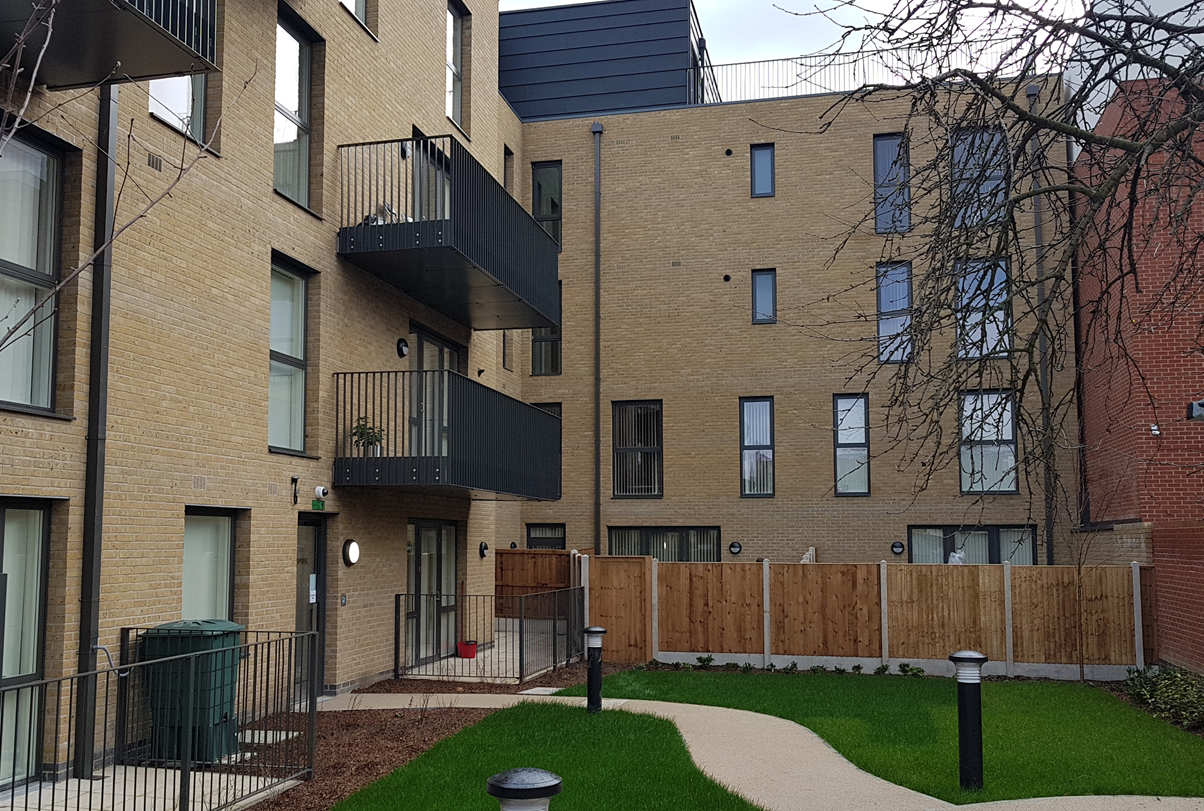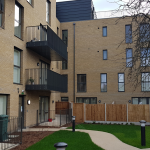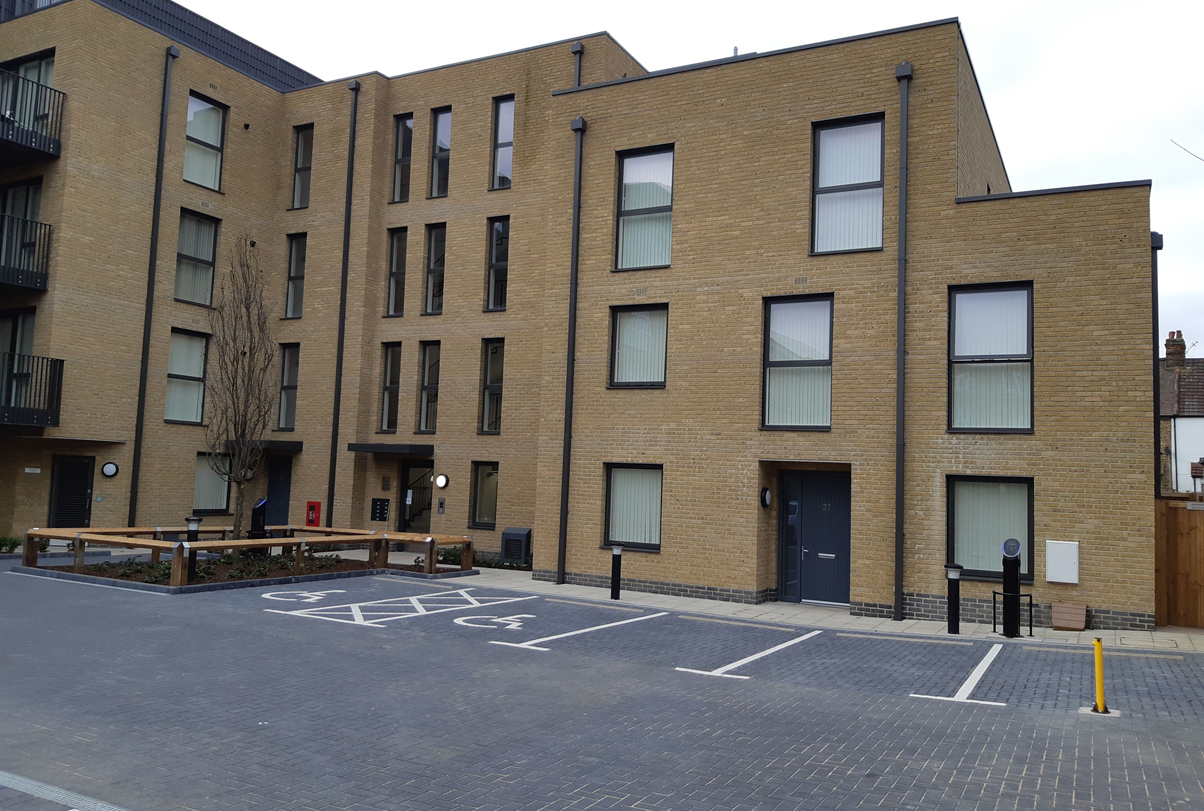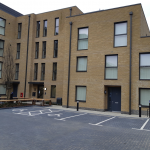 DESCRIPTION
This scheme involves demolition of an existing pub and new build of a five storey 31 mixed tenure residential units; 14 as social rented and 17 as shared ownership.
The new building has been designed to make the best use of a former public house site, which had substandard external gardens and car park space.
MEPK Architects Solution produces a  'T' shaped building, which occupies the full width of the site along Green Lane and includes a rear block, which steps down at each storey level towards the rear of the site.
This rear accommodation is accessed via a large undercroft under the front of the building, leading to an area of resident parking and communal gardens.
The site however is not without its problems, as the land had been contaminated by Japanese Knotweed whilst derelict, which has required substantial remediation by Rooff. The property is also enclosed on three boundaries by adjacent residential and mixed use buildings, which have all required extensive party wall and boundary wall awards .
Rooff were appointed to the scheme under a Two Stage Design and Build Contract, via a Pre-Contract Services Agreement. We have developed the detailed design from RIBA Stage 3 and incorporated elements of Value Engineering to achieve the required contract sum.
The structure is based on piled foundations with an in situ reinforced concrete frame and external walls consisting of Metsec inner lining and external face brickwork. A variety of inset and bolt-on balconies provide a range of private amenity spaces.
CLIENT
Newlon Build Ltd
ARCHITECT
MEPK Architects
EMPLOYERS AGENT
John Rowan and Partners
QUANTITY SURVEYORS
John Rowan and Partners
CONTRACT
JCT Design and Build 2011
VALUE
£6.7M