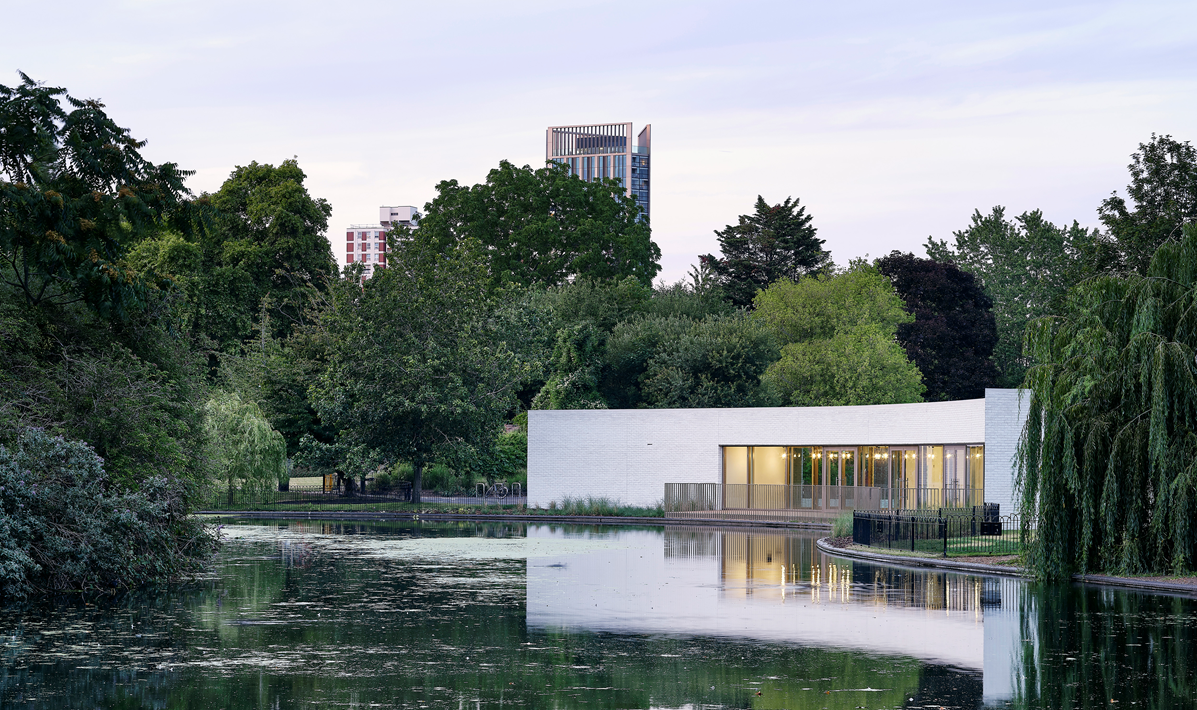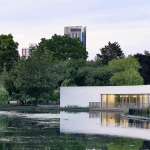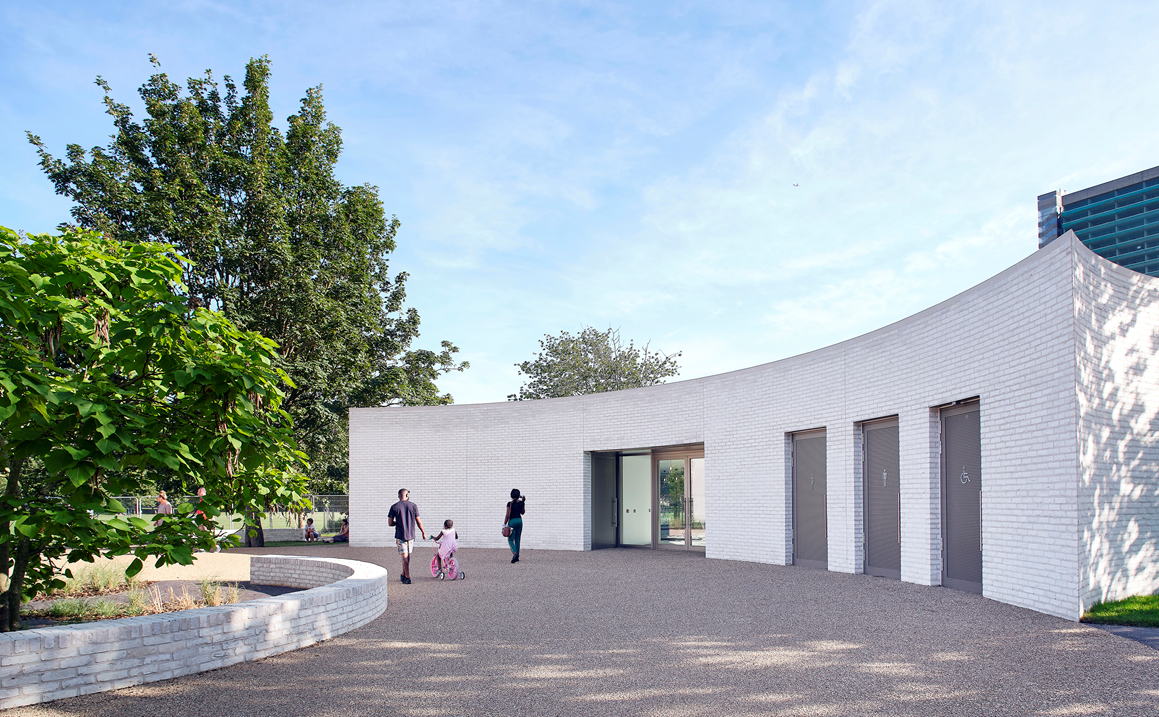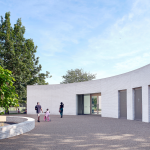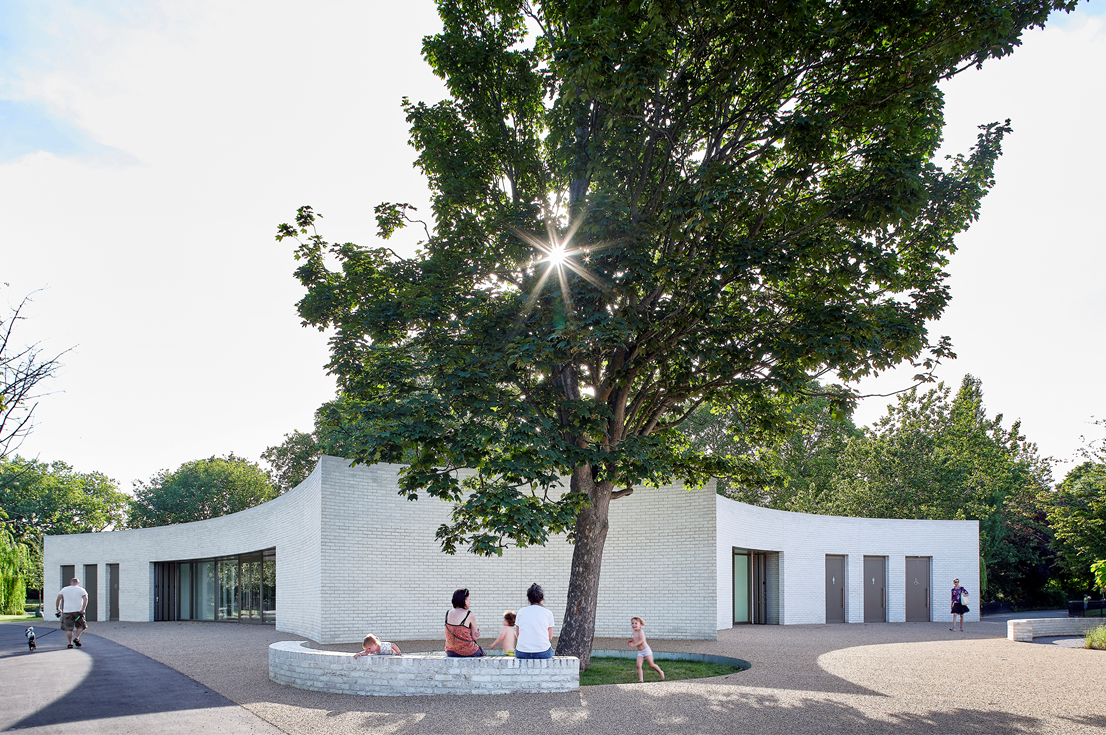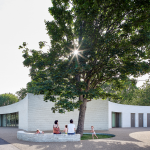 DESCRIPTION
This was a new build project of a public pavilion on a greenfield site in Southwark Park. The setting of this build was a publicly accessible open space where we were appointed the two-stage contract for Southwark Council to develop the design and procurement (PCSA) of the new building. The project consisted of construction of a new pavilion to bring together existing amenities within the park. The pavilion includes a new café, W.C's, a park office and meeting spaces. The shape of the building is designed to allow views across the boating lake and playing fields.
The pavilion's siting and curved form minimised impact on existing plant species. The green roof is planted with wildflower species, which will enhance local biodiversity and assist with rainwater attenuation. The new café, including external seating, is set within a sheltered area that allows casual social interactions to spill onto the lake edge, creating a vibrant destination that will secure the pavilion's financial viability long term. 
The site was located in the centre of the park and was in close proximity to the children's playground and other park buildings, this required close liaison with the park authority, we conducted meetings with the park authority to discuss and coordinate the works and to minimise the effect they had on the park and the park users.
CLIENT
Southwark Council
ARCHITECT
Bell Phillips Architects
CONTRACT
Two Stage Design & Build
VALUE
£1.5M