Streatham and Clapham High School
42 Abbotswood Road, SW16 1AW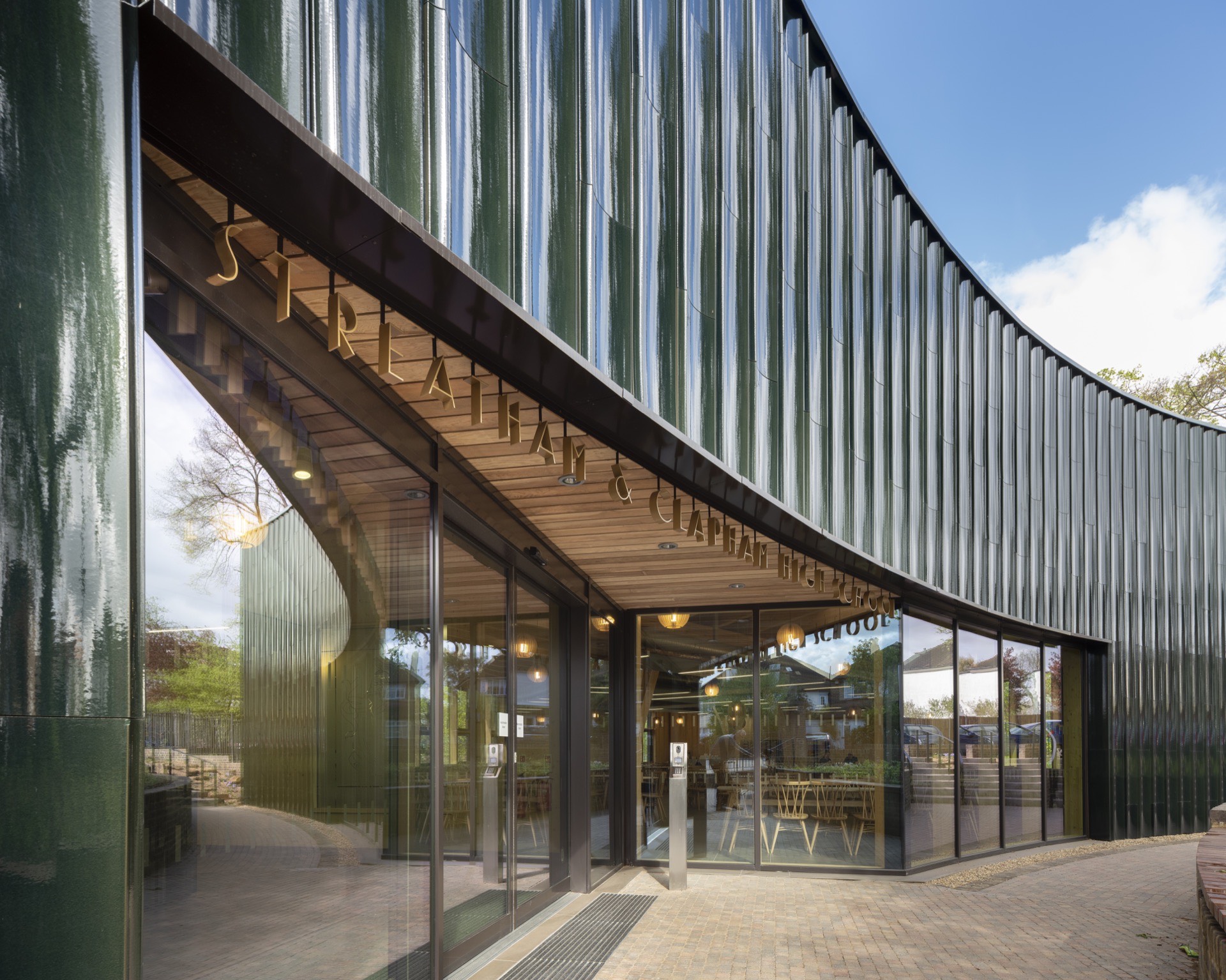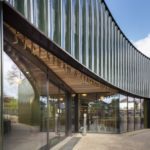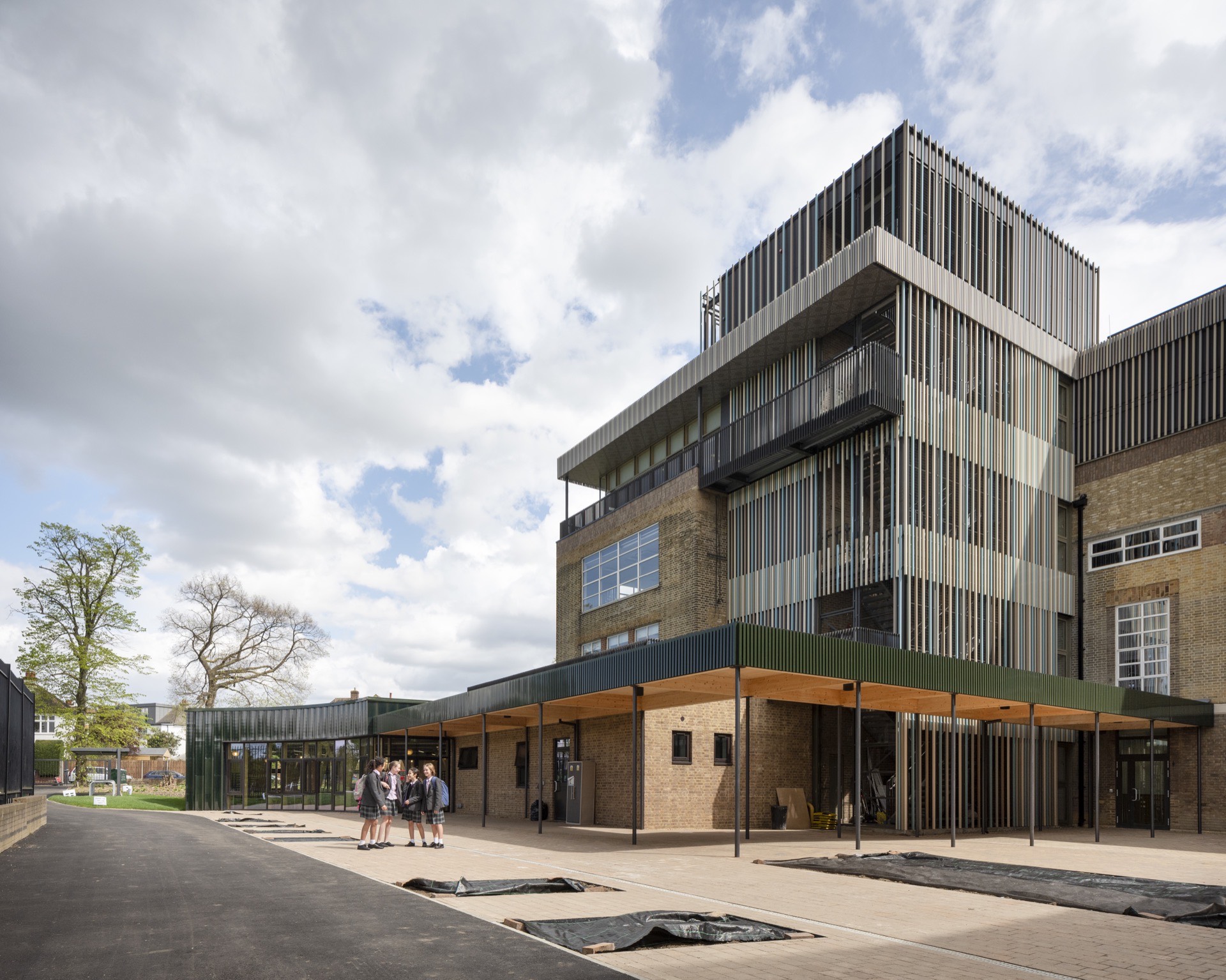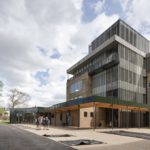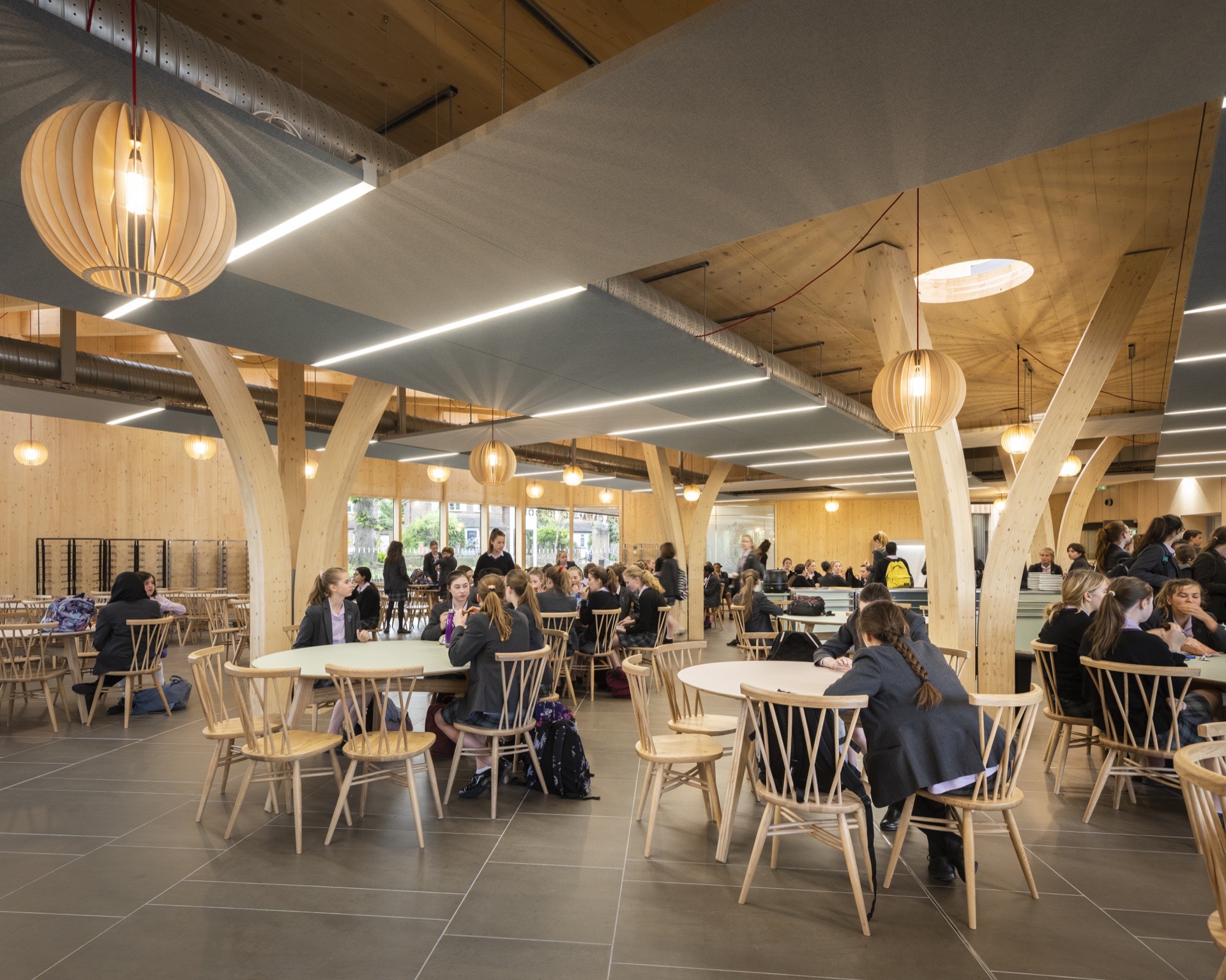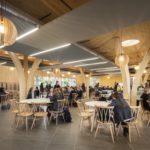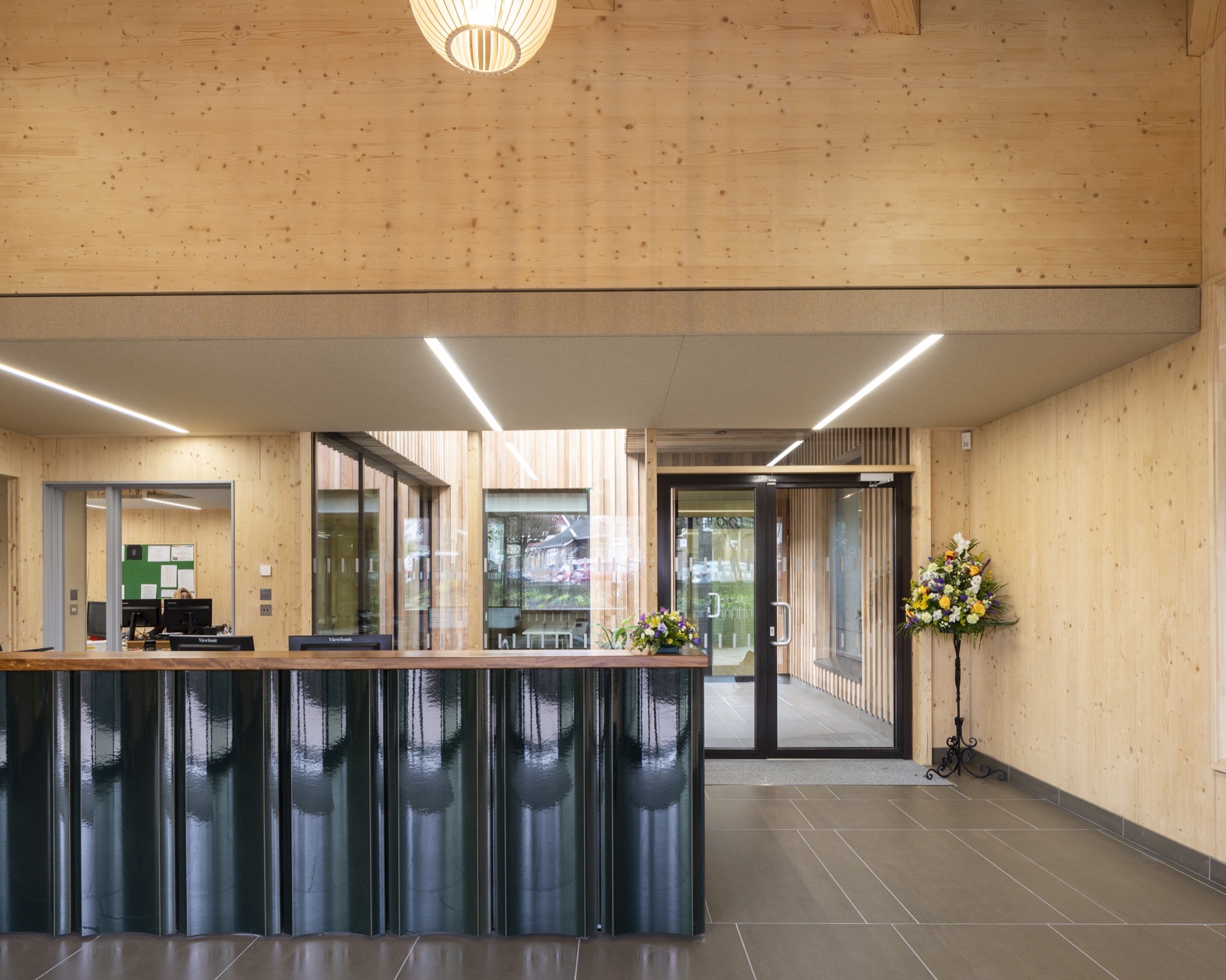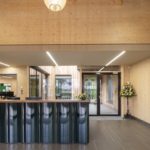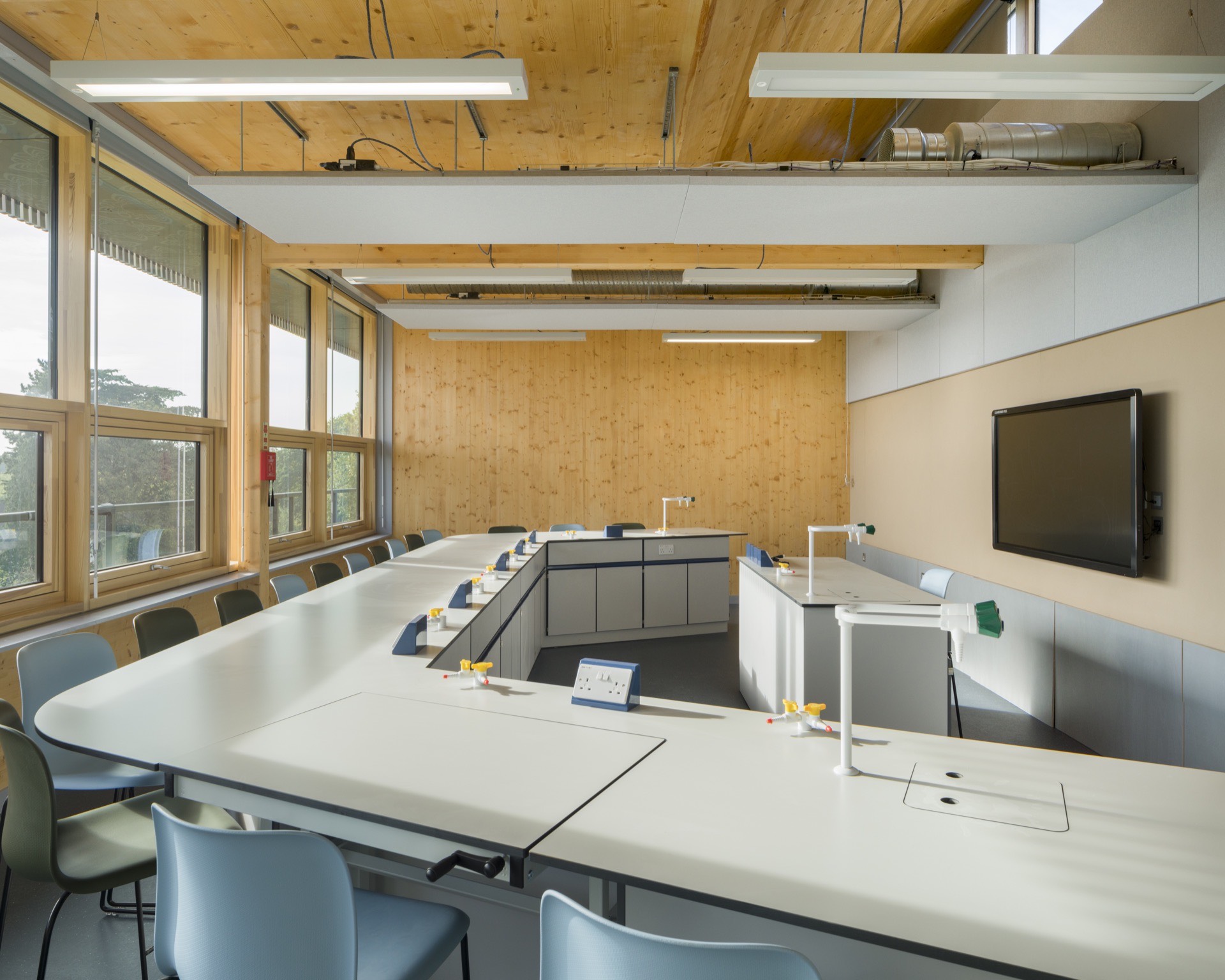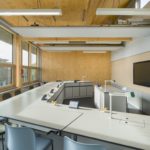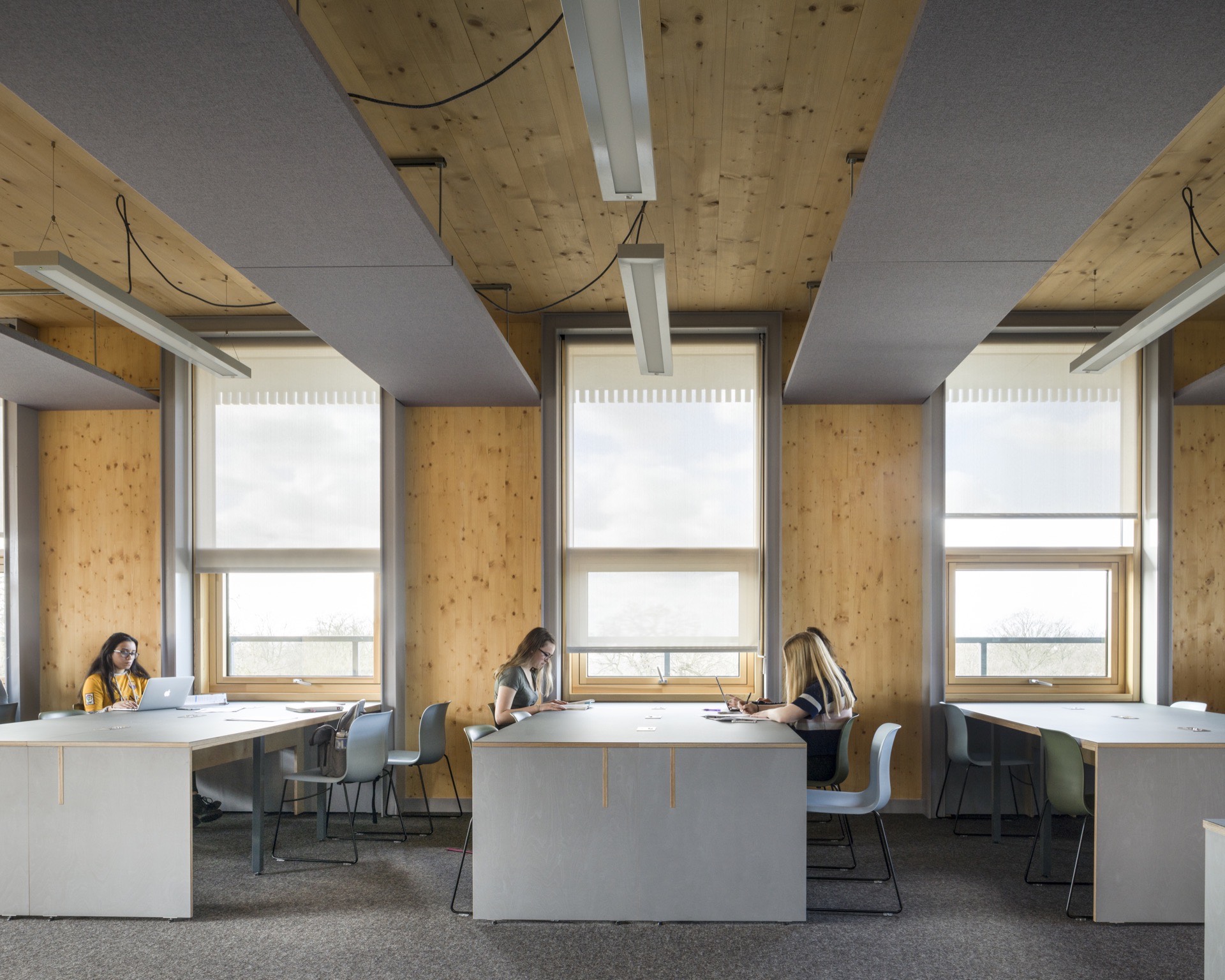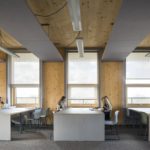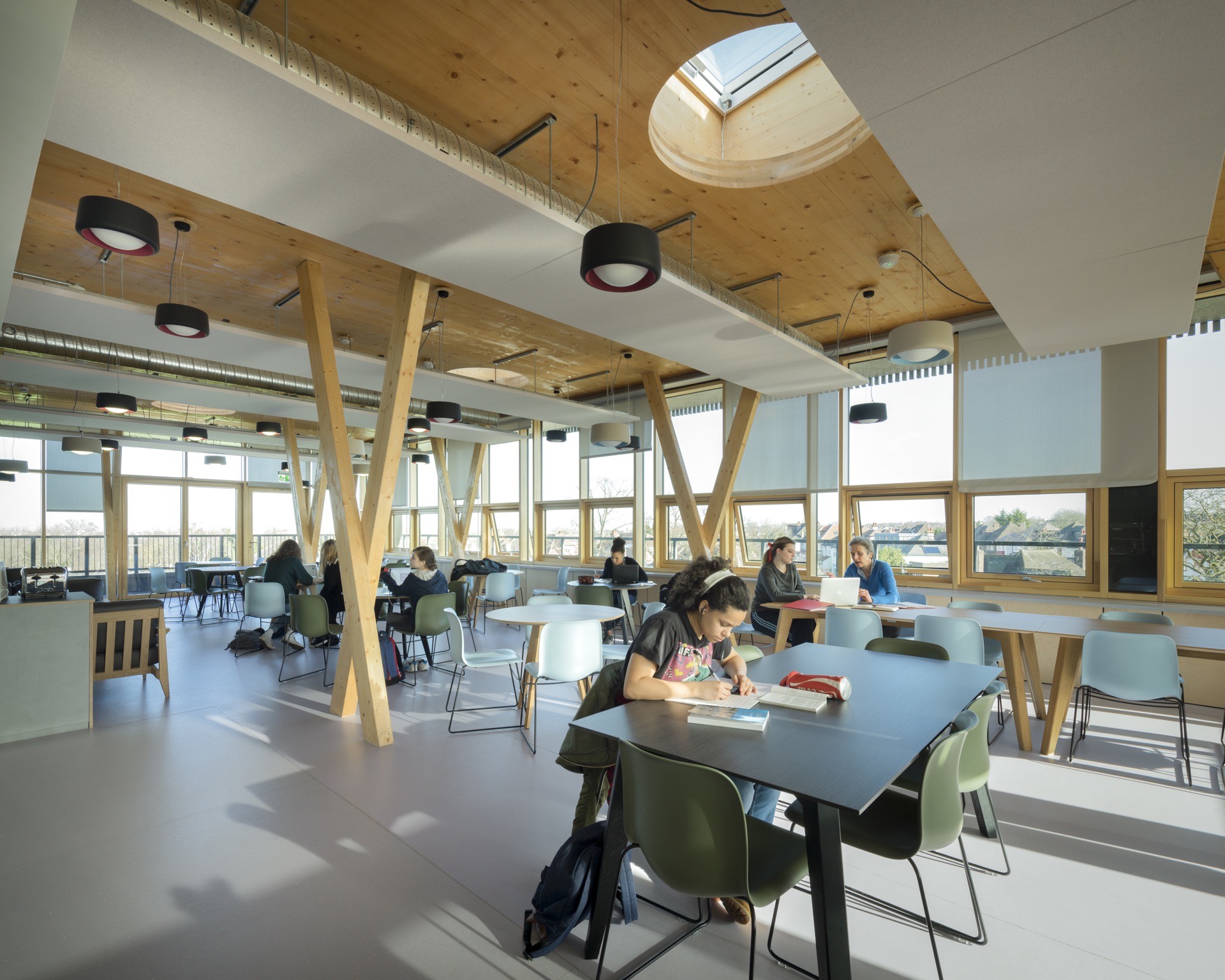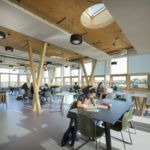 DESCRIPTION
This project consisted of a new build Sixth Form Centre at roof level on top of the existing 3-storey main school building, and an extension at ground level to house a new dining room, kitchen, and a new entrance and reception area. Works included enabling works (M&E and structural), demolition of existing structures, and re-modelling and refurbishment of the existing school to upgrade existing accommodation, drainage and external works.
The Sixth Form Centre was constructed whilst still in occupation, and therefore a crash deck and extensive scaffolding was installed. The method of construction comprised a CLT frame construction to keep structural loading on the existing building to a minimum, though localised foundation strengthening was achieved by installing mini-piles. The dining room facades were formed of a ceramic 'baguette' cladding system designed to enhance and accentuate the curvature of the building. The external works consisted of new paving and planters to the front of the school, along with remodelling of the entrance area.
The CLT timber structure has been left exposed in many locations offering a highly attractive internal finish.
As the school remained occupied throughout the duration of the works, significant temporary facilities were required, including the provision of a temporary kitchen and dining area.
CLIENT
The Girls Day School Trust & Streatham and Clapham High School
ARCHITECT
Cottrell & Vermeulen Architects
CONTRACT
JCT SBC / Without Quantities 2011
VALUE
£9.8M