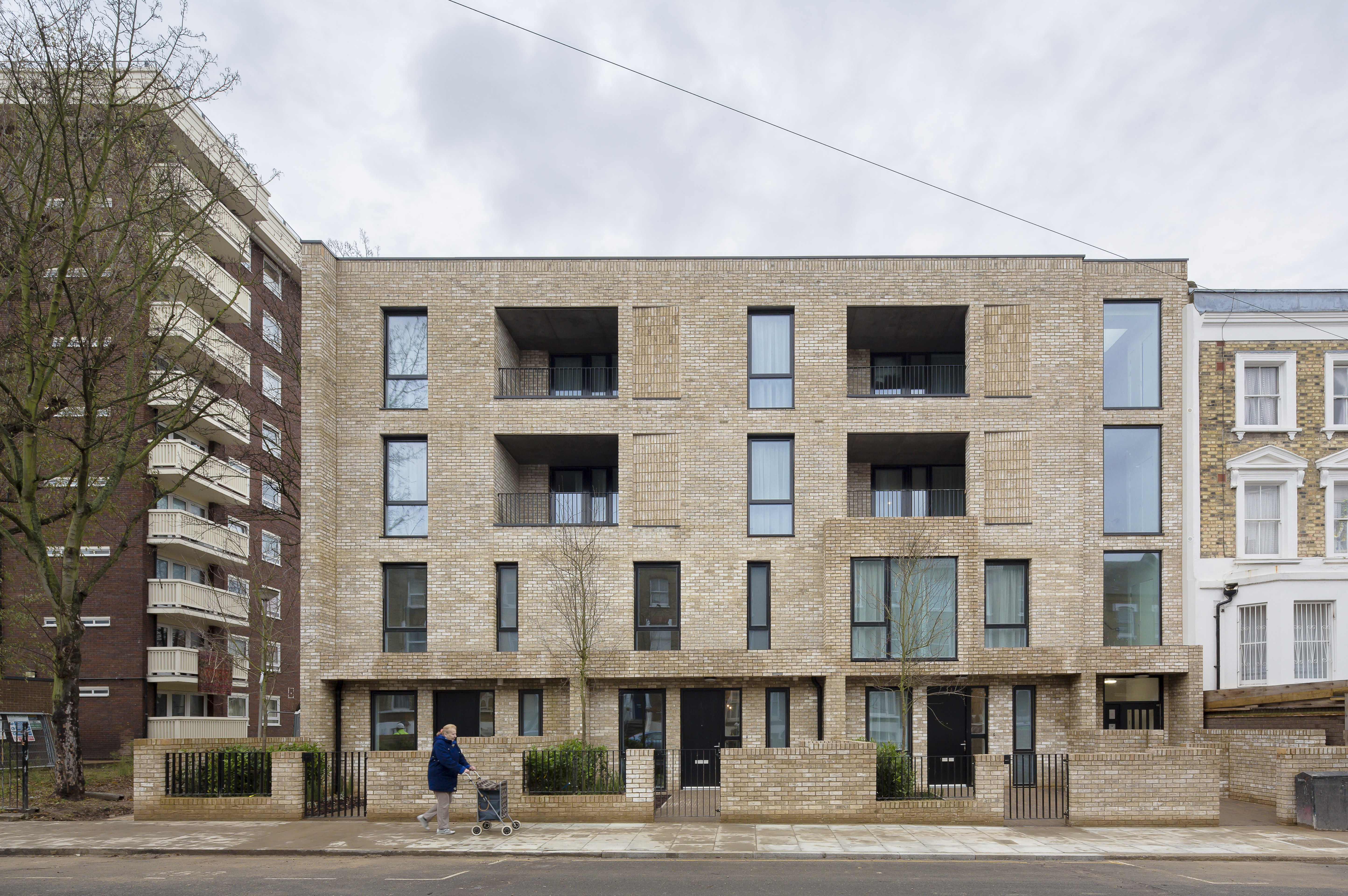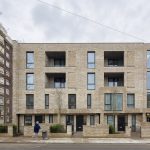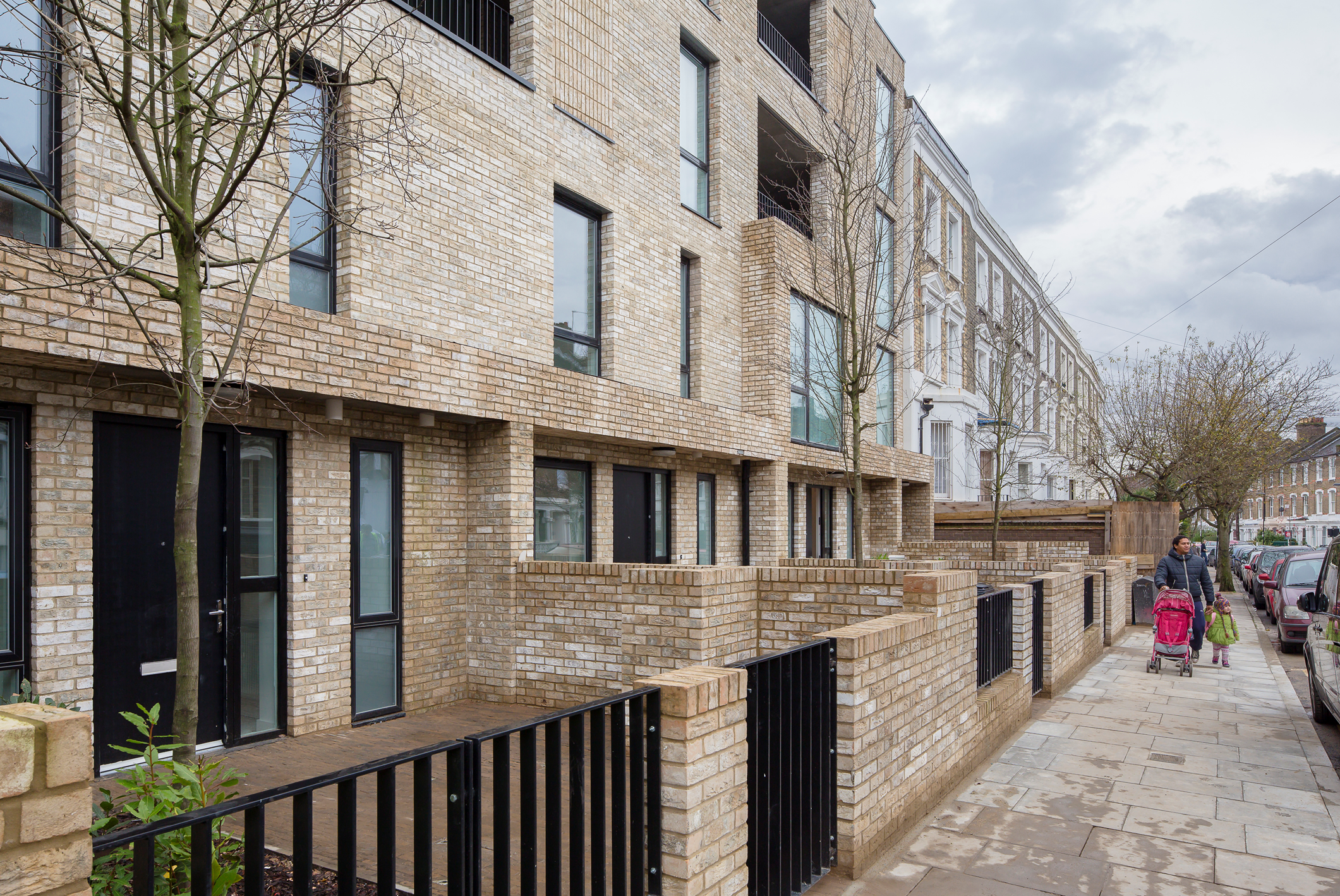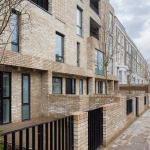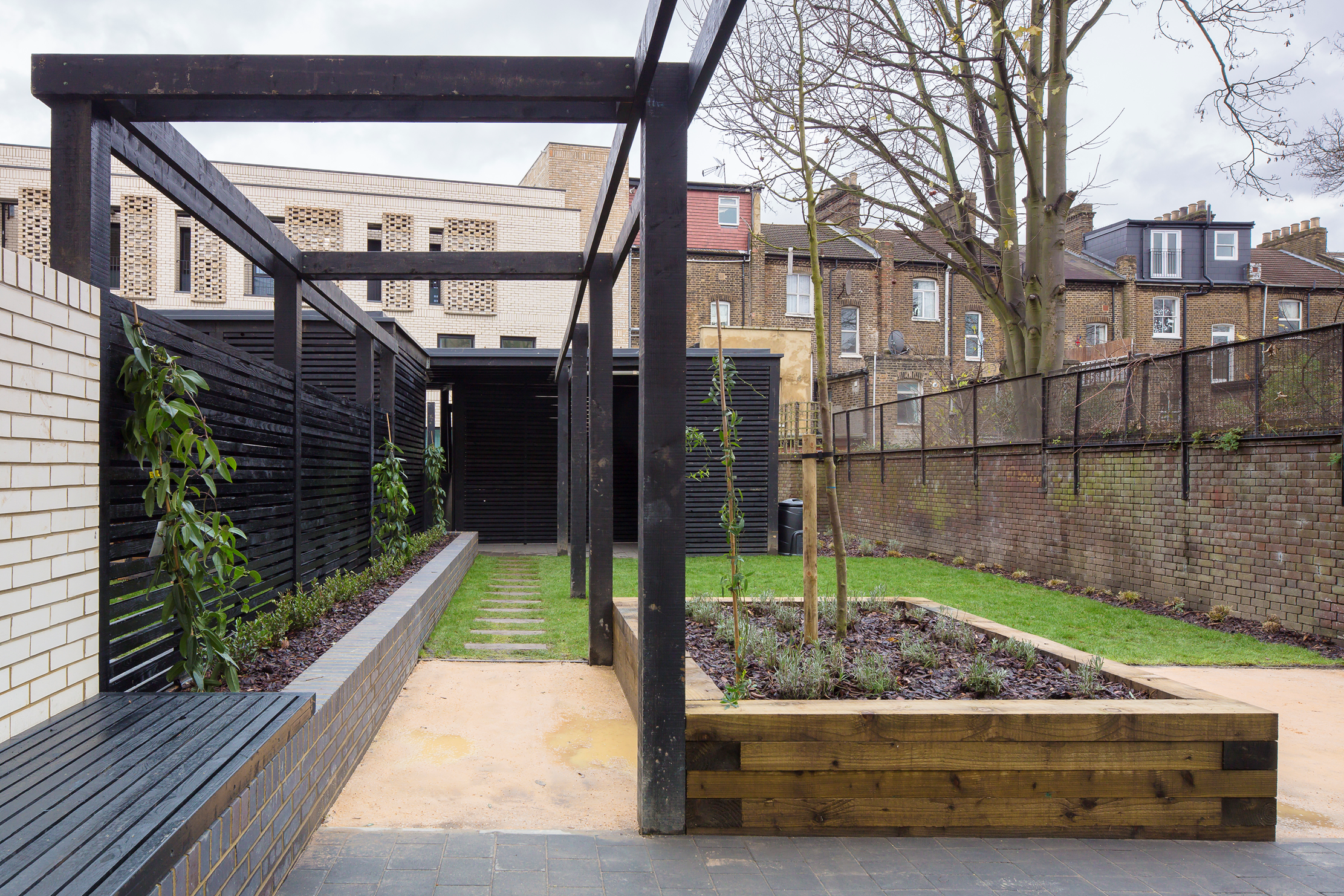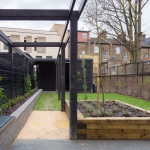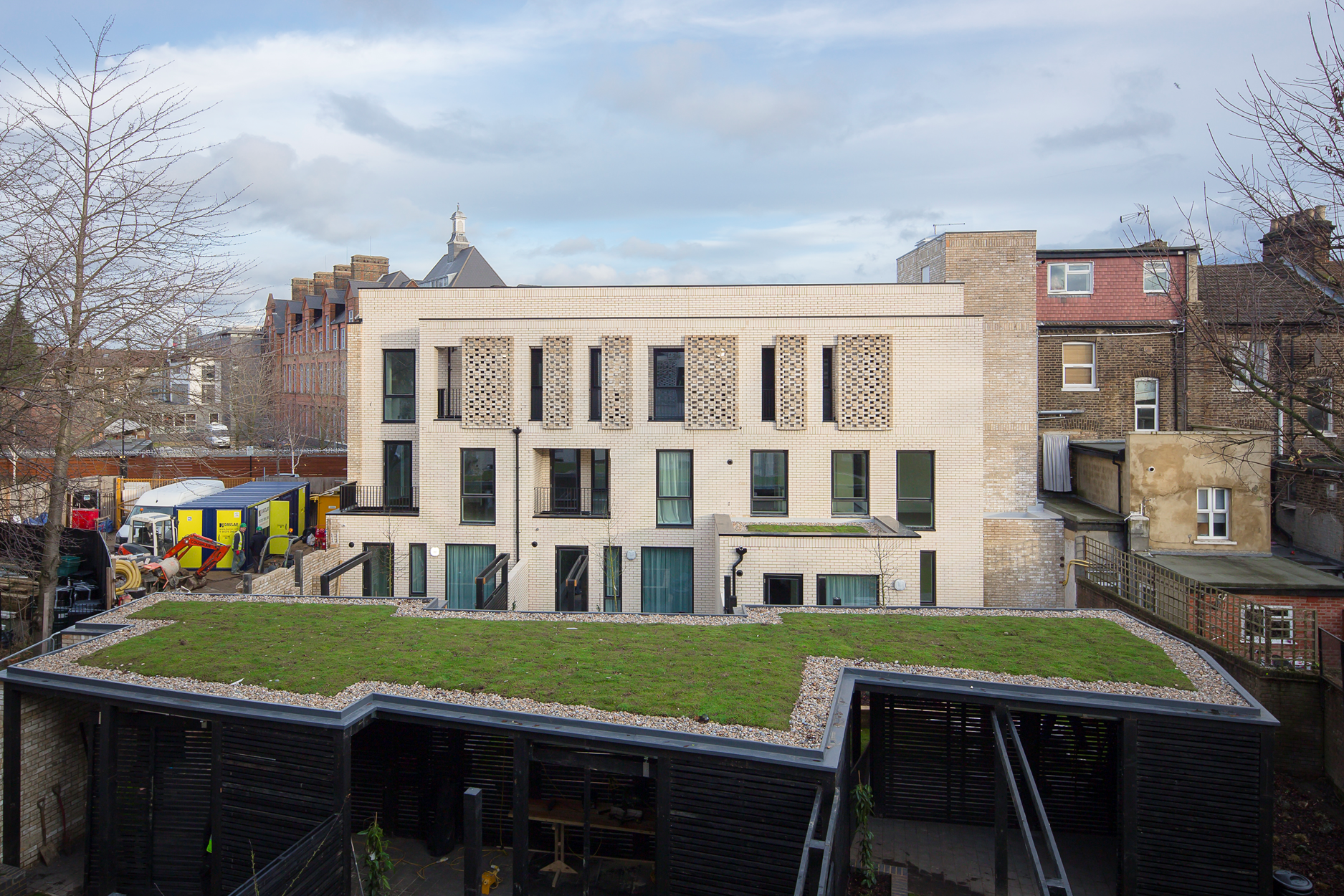 DESCRIPTION
The Vaudeville Court scheme comprises of 5 house and 8 flats, 1 of which has wheelchair facilities, in two blocks; one 2 storey and the other 4 storey. Enabling works, demolition and landscaping works include rear garden stores. External walls comprise curtain walling and facing brickwork with external access decks. Load bearing masonry construction with PC floors to flats, joists to houses, mainly green roofs.
The Vaudeville Court scheme was designed for an open design competition held by the London Borough of Islington, considering innovative social housing models. The brief of the competition was to explore the vision for 21st century housing within the borough. The challenge was to comprise and new form of high quality homes for council tenants that makes the best use of the small pockets of space the council have to offer.
The site was an unused set of garages, between a tower block and at the end of a terraced street. This presented the issue of the varying styles the new design would have to work well with. Winners, Levitt Bernstein, designed the houses around the inspiration of the market gardens that used to occupy Islington, which suited the popular gardening clubs that are present in the borough today. The properties were designed with the idea of a productive holistic landscape.
The site was arranged in two terraces with private gardens in between them, with the frontage to reinforce the line of the neighbouring buildings.  All the homes were an open planned layout, with the aim of making the most of the space. An additional feature was planted roof's on the 'garden rooms' at the end of the gardens, so to minimise the visual impact of the surroundings. The apartments have been made accessible by covered decking, and divided by brick lattice screens for privacy. Each decking is shared by 3 homes, to make use of space and encourage a community feeling.
CLIENT
Homes for Islington
ARCHITECT
Levitt Bernstein Architects
CONTRACT
JCT Design and Build 2011 
VALUE
£2.6M