We are thrilled to announce we have won The Crystal Award for Sustainable Innovation in Business from the Docklands Business Club Business Awards.
Rooff was selected for the award by providing evidence of sustainable operation within the business, ensuring management and staff are encouraged to think and act sustainably, demonstrate adopted sustainable technology and are champions of sustainable products and services within construction.
Congratulations to Ron, Jo and the team for all their hard work in putting the proposal together. For more information on the awards, please click here.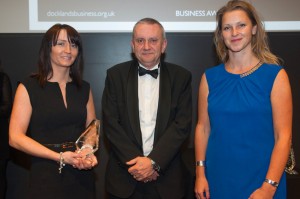 Photograph by Ben Broomfield.